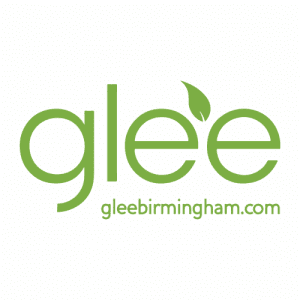 With sustainability and environmental responsibility topping the retail agenda at Glee, family-run garden landscaping and decorative aggregates specialist, Deco-Pak, reported excellent levels of interest in its new ranges of eco-friendly garden decoration products.
Deco-Pak's new EcoStone collection took pride of place on the company's unique "Retail Theatre" merchandising concept displays, which showcased the latest trend-driven ranges and demonstrated how cross-merchandising ideas offer the potential to drive sales in the new season.
Retail buyers were offered an insight into how innovative EcoStone products can ignite sales at the point of purchase by appealing to environmentally conscious consumers. EcoStone sets a new benchmark for transforming items – from recycled tyres to redundant televisions and waste shells – into the highest quality landscaping products that meet the latest urban design trends.
At the heart of the range are Glasglo translucent tumbled glass stones, pot topper stones and cobbles made from recycled television screens, while new EcoStone Sea Shells are sourced from a whelk processing factory, with the crushed shells ideally suited to plant pot and terrarium dressing. EcoPave Decorative Stepping Stones, made from 30% recycled materials and featuring bee designs, will see 5p from the sale of each stepping stone donated to a bee conservation charity.
Deco-Pak's Marketing Director, Craig Hall, said: "We received an excellent level of enquiries at Glee with buyers expressing interest in our new EcoStone range, which demonstrates Deco-Pak's commitment to transforming waste items into innovative, unique products that create real talking points in gardens. Visitors to Glee could clearly see the potential of EcoStone products, which are set to drive sales of sustainable decorative aggregates and add a new dimension to the category."
Another launch that generated strong levels of interest at Glee was Deco-Pak's new Zen Garden offering – a calming range of decorative gravel, pebbles and cobbles with strong appeal for consumers who are looking to create a sense of tranquillity at home. This unique range, not only looks great, but they also tie in with our marketing strategy dealing with well-being within the gardening. With interest in Japanese-style gardens set to be rise as the 2020 Tokyo Olympics gets underway, new lines such as Zen Gravel, Zen Pebbles and Cobbles will help consumers to create stylish Oriental garden features with ease.
Deco-Pak's new range of contemporary Zen-inspired water features were a big talking point at Glee, too, with buyers inspired by the wow factor of these new plug-in-and-go water features, which add a piece of instant art to gardens and incorporate the latest LED lighting technology to create stunning garden illumination at night. The modern line-up of weatherproof poly-resin water features are supplied with a 10-metre cable, allowing easy positioning on patios or in garden settings.