Feeding our feathered friends in style
Feeding the birds has become somewhat of a national pastime in the British garden. 60% of British households are thought to put out food for birds throughout the year – all for various reasons. From avid all year- round birds-lovers to simply the compassionate Winter feeder.
Whatever the urge to feed our feathered friends it will aid survival throughout the long Winter months and gets them fighting fit for the breeding season.
Garden Bazaar have designed a selection of innovative but practical bird feeder solutions all of which are ideal gifts for young and old. The Design Your Own Feeder is a popular gift for younger children whilst the British Collection features some of our best- selling lines namely, the Post Box, Telephone Box and Police Box feeder (a favourite amongst avid Dr Who fans).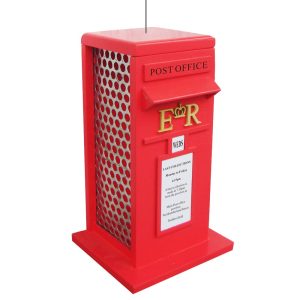 All the feeders are made of high-quality FSC wood and are easy to clean and replenish. Bird Feeders attract many birds to the same spot and it is recommended that you clean your bird feeders every month to avoid transmission of disease.
Whatever your reason for feeding our feathered friends do it in style!
To view our full range of bird feeders, click here!